Integrity, Quality, Safety
Nelson Construction is one of the most experienced and respected drywall, framing and insulation construction firms in Washington State.  Since 1961, we have been recognized as a valued partner – transforming client ideas and visions into successful projects.  We build with a commitment to exceed our clients' expectations for innovation, quality, safety, and value, while delivering finished products that last a long time.
For more than five decades, we've played a major role in designing and building the drywall and framing infrastructure throughout the Pacific Northwest.  Our expertise in drywall, light gauge framing, structural steel stud framing, and insulation services has given us an outstanding reputation for our full-service approach to the management and implementation of construction projects to the mutual benefit of everyone on the team.
From simple to complex, we are a single-source provider for all of your drywall, framing, and insulation needs.  Put us to work – we'll show you what we can do.
What We Do
Developing Solutions for Team Success
Since 1961, we've been assisting our clients with the planning, evaluation, and implementation of their construction needs.  Our experience includes drywall, framing and insulation services, but our commitment to great building, our willingness to work as a collaborative team to develop methods and find solutions to ensure project success, separates us from our competition.  We have earned an excellent reputation for our innovative approach to each project and for our uncompromising dedication to quality, safety and value.   No matter the complexity of the job, we have the personnel, the expertise, and the experience to meet our clients expectations in the development of budgets, value engineering, scheduling, and construction aesthetics.  Using a variety of delivery methods, including Design-Build and Lean Manufacturing practices, we deliver solutions to bring value to all stakeholders.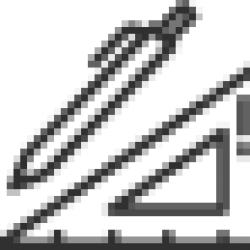 DRYWALL & FINISHES
Since our establishment in 1961, Nelson Construction has been a leader in framing and finishing walls for government, commercial and industrial clients in Puget Sound and the entire Seattle and Tacoma metro area.
LIGHT GAUGE FRAMING
We design and install both interior and exterior light gauge steel framing. Light gauge steel framing is an excellent support method for interior finishes including gypsum drywall systems, veneer plaster systems and conventional plaster systems.
STRUCTURAL STEEL STUD FRAMING
When it comes to structural steel stud framing, Nelson Construction has the experience and knowledge to help you with any type of metal stud framing project.
Get Your Free Consultation
DIVERSE MARKETS, SUCCESSFUL RESULTS